Authentic Inclusivity at all Luv Showrooms
Our Showroom encompasses an authentically inclusive atmosphere by being one of the first bridal shops to ever carry multiple sizes and colors of most of our designer samples available for try-on every day. It is incredibly important that each excited bride walking through our doors can feel confident and comfortable in finding their dream gown. In addition to multiple sizes and colors in our Showroom, our expert stylists are trained in taking precise measurements so that your gown can be ordered in the most accurate size for you.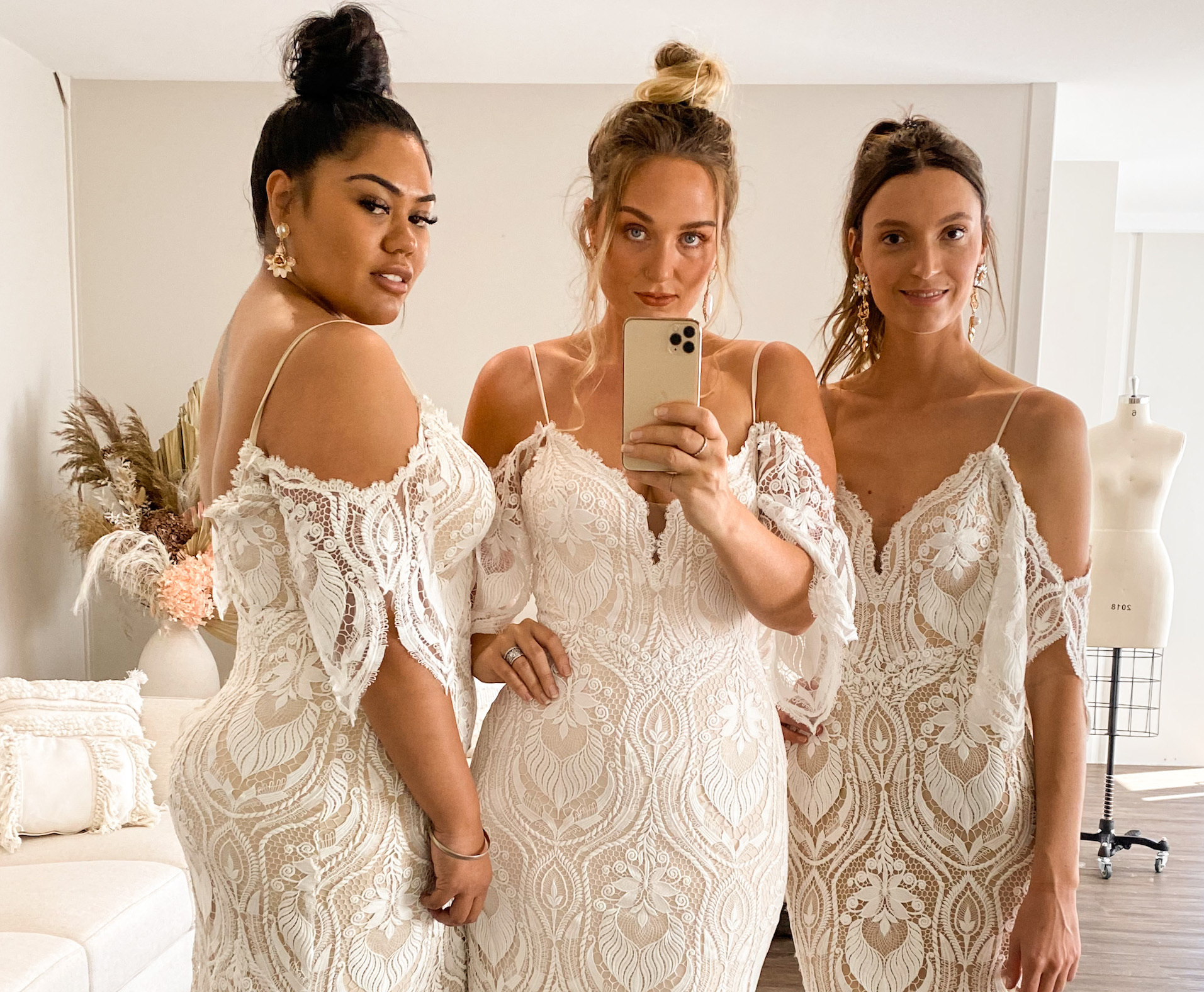 We recommend purchasing the gown that fits you on the day you find 'The One'. We do this because whether you're expecting your weight to fluctuate or not, we want to ensure you are not stressed while you wait for your gown to arrive. Every expert seamstress can tailor your gown to fit you, so there's no stress in whether or not your plans worked out.
As you try on wedding dresses in our Showroom, we want to ensure that you can fully envision walking down the aisle to your fiancé. With multiple sizes and colors to try-on, an expert stylist ready to understand your bridal style, in our stress-free atmosphere, we are confident you'll find 'The One'!